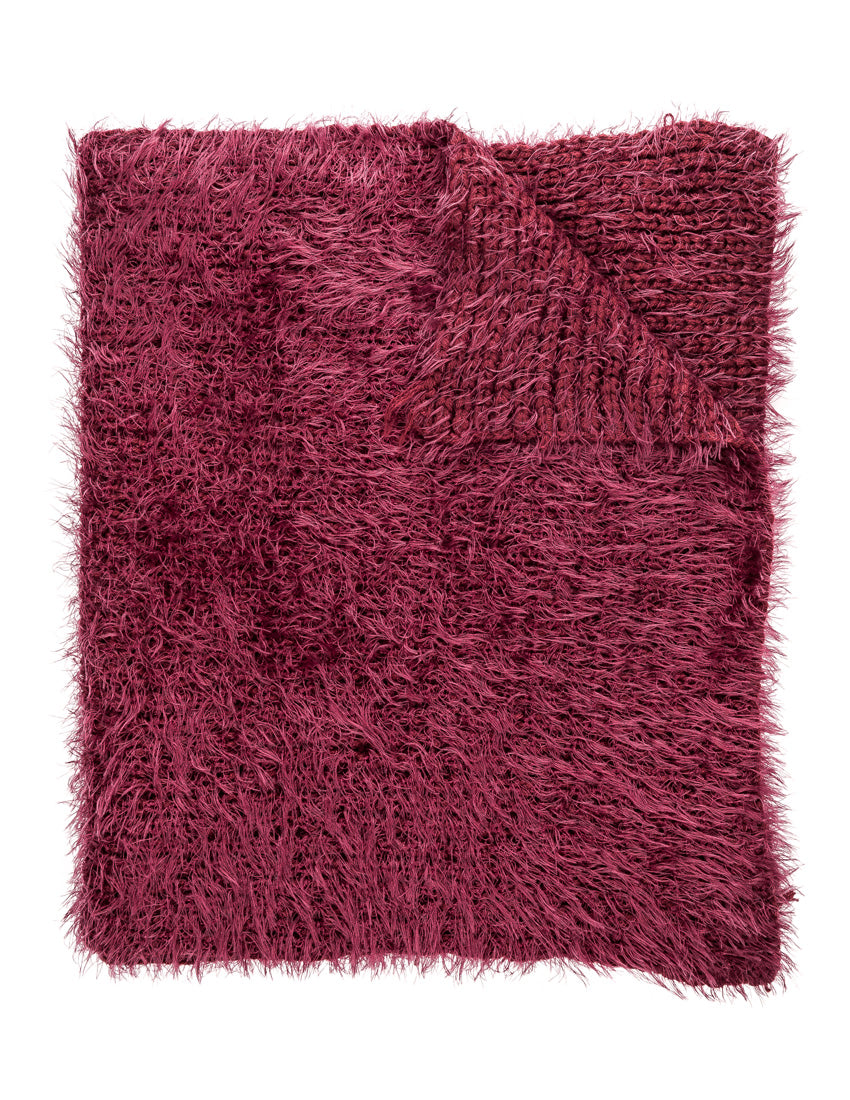 Noble Mount
Women's Luxe Feather Winter Scarf and Hat Set - Wine
Noble Mount Women's Luxe Feather Winter Scarf and Hat Set is a great duo for the chilly fall and winter months. Pair these beautiful accessories with your favorite winter outfit and you will be ready to go in impeccable style! Instead of wearing oddly matched accessories, this set makes it easy to always be stylish and fashionable. With this super soft acrylic fabric, you are guaranteed to stay warm and the feather detailing is a gorgeous touch! This scarf and hat set also makes for the perfect gift for all occasions.

Here's why you will absolutely love this scarf -

Fabric:
Made with 100% premium soft acrylic.
Comfortable, lightweight, yet warm.
Key Characteristics:
Scarf Dimensions: 180cm X 30cm. It's the perfect length to wear it doubled up and through the loop or wear it loose around your neck.
Hat Dimensions: Hat from top to bottom is 20cm and bottom circumference is 36cm.
Scarf and hat have a beautiful feathered texture.
Super soft feel, perfect for on your way to work or just hanging out during the cold winter months.
Available in beautiful fall colors.
The gift of this scarf is like a warm hug.
Just try it and we know you will love it.